Hide Bonus Offers
| | | | | |
| --- | --- | --- | --- | --- |
| #1 | Bovada Sports | 50% Up To $250 | Visit Site | Bovada Sports |
| #2 | BetUS | 125% Up To $2,500 | Visit Site | BetUS |
| #3 | MyBookie | 100% Up To $1,000 | Visit Site | MyBookie |
| #4 | Everygame | 100% Up To $500 | Visit Site | Everygame |
| #5 | BetOnline Sports | 60% Up To $1,000 | Visit Site | BetOnline Sports |
A Look at the 10 Best EPL Fixtures of 2019/20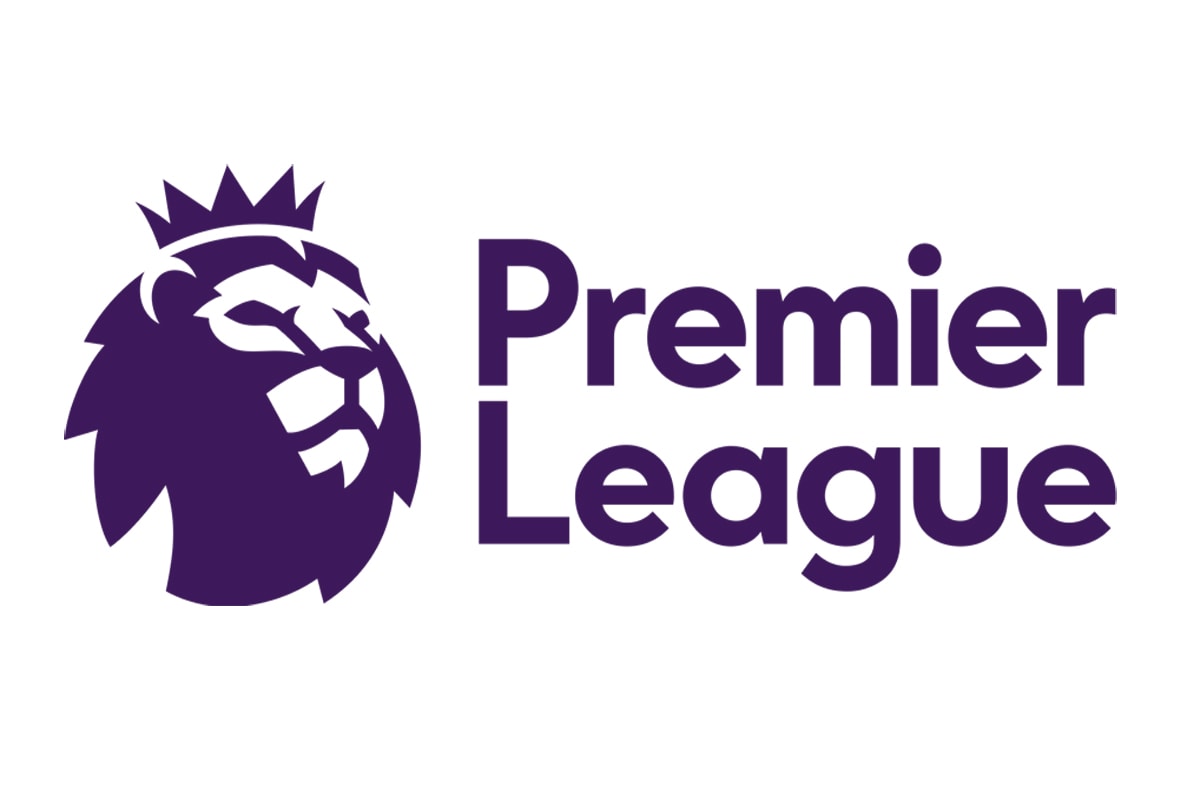 It's summer, and the sun is shining.
Right now, I am listening to The Doors with the window open while the smell of freshly cut grass pours through.
Sounds incredible, doesn't it?
Well, those of you who are reading this will appreciate how bittersweet such a scenario can be when you suffer from hay fever. Being allergic to summertime is one of the biggest bummers.
First-world problems…
Anyway, having a good old look through the 2019/20 English Premier League fixtures is the perfect remedy, even if my eyes are looking as red as a Liverpool shirt right now.
Following the drama of 2018/19, I can't wait for the new season to kick off. Much like the frantic battle to the title between eventual winners Manchester City and the runners up, Liverpool, I can see the new season being just as exciting.
When running through the fixture list, a number of key fixtures caught my eye. I'm going to break these down for you below as a bit of fun.
The first round of games kicks off on the weekend of August 9 to 11, meaning we have some time to wait. Still, you should know that odds are already out there.
The top soccer betting sites are already taking bets on a number of markets, including the 2019/20 EPL winner.
You know what? Let's take a look at those odds first.
Latest EPL 2019/20 Winner Odds
You can get in on the action ahead of the start of the new season. Do you fancy another title for Manchester City, or can Liverpool end what feels like an eternal drought?
Perhaps it is time for another outsider to win the league, or at least one of the teams that finished outside of the top 4 last season.
Well, if you know who you are backing, the odds below, courtesy of Bovada sports, are available right now. Keep in mind that the odds are subject to change.
Wolverhampton Wanderers
+10000
Now, as promised, I'm going to cast an eye on ten of the most exciting — and potentially most important — fixtures of 2019/20.
Let's start with the key game of the opening weekend.
Man Utd vs. Chelsea
August 11, 2019
Last season's result: Man Utd 1-1 Chelsea
Manchester United hosts Chelsea in what is undoubtedly the tie of the opening weekend.
United will be desperate to improve on 2018/19, where they finished 6th. Chelsea will be looking for signs of stability following the departures of key player Eden Hazard and manager Maurizio Sarri.
Furthermore, life is going to be pretty difficult for The Blues in 2019/20 on account of their ban on signing new players. Chelsea will not be able to sign players on permanent deals until the end of January 2020, due to breaking rules on signing foreign under-18 players.
United, on the other hand, is set to have a busy summer transfer window.
Ole Gunnar Solskjaer has already signed Swansea's Daniel James and is in the market for a number of new recruits. It is hoped that the Norwegian boss can build his own team and cut out some of the deadwood from previous campaigns.
On August 11, we will see how both teams look following the summer break. United will want to get off to a flying start following a dreadful end to the previous campaign. A Champions League place is the minimum requirement for 2019/20, and they will need to prove that they have the jewels to push the best.
Chelsea will be keen to improve on their 3rd-place finish and Europa League title, but it's not going to be easy.
A fantastic game awaits.
Arsenal vs. Spurs
August 31, 2019
Last season's result: Arsenal 4-2 Tottenham
The North London derby comes around pretty quickly next season.
In fact, Arsenal and Spurs fans can look forward to a potential classic as soon as August 31. This is, personally, one of my favorite fixtures in soccer and is among the best derbies in the world, so the sense of excitement is real.
For a long time, Arsenal had the upper hand over their neighbors, enjoying more success and taking the spoils more often. With Spurs' evolution over the past few seasons, the clubs are now more evenly matched. This makes for a better contest, most of the time.
Spurs pipped Arsenal to 4th place last season, with 71 points to The Gunners' 70. The new season should see both clubs battling it out for a Champions League spot, adding an extra element of excitement.
The bragging rights mean a lot to the folk of North London. As such, you can expect fans to be licking their lips in anticipation for this one.
With both teams set to dip into the transfer market this summer, we could see some new faces arriving at the Emirates and the Tottenham Hotspur Stadium.
It looks likely that we could also see some high-profile departures, too, with Arsenal's Pierre-Emerick Aubameyang and Spurs' Christian Eriksen rumored to be entertaining moves.
I can't tell you what the line-up of either team will be on August 31, but what I do know is that this game is unmissable. If you are a soccer fanatic, this will be the first major derby of the season and one that will be seriously competitive.
Liverpool vs. Everton
August 31, 2019
Last season's result: Everton 0-0 Liverpool
Speaking of derbies…
Liverpool vs. Everton is always one of the most exciting games in the EPL. Therefore, the Merseyside derby is one you had better pencil into your diary.
These two clubs have a history of bitter division and an exceptionally interesting relationship.
Everton was the original tenant of Anfield, Liverpool's current ground. A quarrel between Everton FC and the owner of the stadium, Mr. John Houlding, saw the club vacate in 1892 and move to Goodison Park, where they play today.
Two years later, the first Merseyside derby was played, and a fierce rivalry was born.
Unlike other derbies where there are fan segregation and frequent violence, this fixture is unique in the sense that there is mutual respect between fans. Some families contain both Everton and Liverpool fans, and you can often see them sitting together in the stands.
It's crazy to think of when you compare this game to the Glasgow or North London derbies, but it is part of what makes it special.
Everton is without a win against Liverpool since 2010, which was at Goodison Park. This season, they will be hoping to change that.
Liverpool has emerged as a force to be reckoned with in recent times, which will make that task much harder. Jurgen Klopp's men missed out on the title by just one point before going on to win the Champions League.
Everton showed signs of improvement last season but ultimately lacked consistency throughout the campaign. A few recruits might change that for The Blues, but we will have to see how it goes.
An audition against their biggest rivals could be very telling indeed.
Spurs vs. Man City
January 2, 2020
Last season's result: Man City 1-0 Tottenham
Revenge will be on the cards in this fixture.
While City won last year's tie 1-0 in EPL, they lost 1-0 in the Champions League quarter-final first leg. It would be a loss that would contribute to them being dumped out of the competition.
Pep Guardiola's team talk will, therefore, pretty much write itself when his team visits London on January 2. Given that Spurs could very well be hovering around the top of the table by this time, the game could also be crucial to both club's chances of finishing as champions in May 2020.
These days, Spurs vs. Man City is a game that matters. Two decades ago, when both teams were far from the elite sides they are today, it was merely another game.
City cannot improve on the domestic treble they secured last season but will have other targets. Sure, the league title will remain the highest priority in England, but they will also be chasing a Champions League title.
Spurs will be hoping to challenge for the title and will need to beat City at home to show that they are capable of overtaking them as champions. If they can bag a win in this game, it will go a long way to injecting that sense of confidence all true titlists need to win.
What we have in this fixture are two very, very talented squads featuring some of the best players in the world. You just know that the quality on show, for both clubs, will make for a battle and some sublime soccer in the process.
Another unmissable fixture.
Chelsea vs. Arsenal
January 22, 2020
Last season's result: Chelsea 3-2 Arsenal
These two were very close last season.
So much so that they finished a matter of two points apart in the league. Additionally, both teams battled it out for the Europa League title, with Chelsea winning the tournament.
Aside from recent battles between the two, there is also history. These are two of London's most famous clubs. They have been big rivals for a long time and will continue to be for a long time yet.
As a fixture, this game has provided us with some magic over the years. With Chelsea in blue and Arsenal in red, the colors are perfect, too.
Although Chelsea's legacy as a top EPL club is younger than Arsenal's, the two teams have gone head to head for years. It's part of being a London-based club, I guess. So, you can be certain that there will be fireworks for this one.
Both teams are keen to strengthen up their ranks ahead of the new season. Chelsea, as mentioned earlier, won't get the chance to do so, unfortunately.
Still, Unai Emery's Arsenal can add serious wind to their sails if the club can secure some reinforcements in defense and in midfield. There are some quality players at the club already, so it's not like they need a serious reshuffle.
Can Chelsea group together as a team and make the most of what they have? Or will we see the club collapse under the pressure of a recruitment plan that is scrapped against their will?
I believe this fixture will indicate who is fit for the top 4.
Spurs vs. Liverpool
November 1, 2019
Last season's result: Spurs 1-2 Liverpool
Champions League final, anyone?
Try to picture this scenario. You make it to the first-ever Champions League final that your club has been involved in, and you lose. You don't score a goal. You hardly come close to scoring a goal.
The weeks leading up to the big game are almost, well, torturous, as you try to block the images of you losing out of your head. Then, you go ahead and lose anyway.
Ahhhh! You would lose more than a game; you would lose your shi…
Still, Spurs can make this a game to remember by putting the boot into Liverpool's aims of winning the English league's highest title for the first time since 1989/90.
You know, the less said about this one, the better. I think this game could be up there with the fixture of the season…
Liverpool vs. Man City
November 9, 2019
Last season's result: Liverpool 4-3 Man City
Does this fixture need any introduction?
The two best teams in the EPL will go head to head on November 9 in Anfield. This fixture is arguably the most anticipated game this side of Christmas, and soccer fans will undoubtedly be marking this one down as one not to miss.
I, for one, cannot wait to see how both teams look against each other this season.
The EPL ended up being such a close battle in 2018/19 that Liverpool has to be gunning for revenge. Everyone at the club, from Alisson to Mo Salah, will want to get their hands on the Premier League trophy and show City who the bosses are.
Of course, doing so is going to be more difficult than just feeling it.
Manchester City is a club stacked with talent, abundant in riches, and, under the direction of Pep Guardiola, as solid a team as you can get.
The bookies see City as the team to beat this year, and it is difficult to see anyone stopping them. Add a few key recruits during the summer months, and we could probably see the strongest team to emerge out of Manchester since… well, since last year.
Or, perhaps even better. It depends on whether you class Man Utd's class of 99/00 to the City teams of late.
One thing I know is that Liverpool vs. City is the game that most fans want to see more than any other, yeah?
Maybe. It depends.
Man City vs. Man Utd
December 7, 2019
Last season's result: Man City 3-1 Man Utd
The Manchester derby. Is there a better derby in English soccer, or do the North London and Merseyside derbies eclipse both?
That is a matter of subjectivity, I guess, but to Manchester City fans, there is no bigger game. Manchester United fans, on the other hand, might not look forward to it as much as they once did.
You see, Manchester City were, traditionally, the poor boys of the city.
Having to watch the era of dominance and glory that United subjected their closest rivals to often left the neutral feeling a little sad for The Citizens. Then, when the big money started rolling in, the worm began to turn.
These days, it is the boys in blue who have the upper hand over their neighbors and who enjoy the glittering success. Undoubtedly the top team in the league, United are the least of City's worries.
Still, it's nice to beat them.
As for United, getting one over on the oil-rich boys over at The Etihad is a great feeling and one that is perhaps the only highlight they have to look forward to these days. A win over the big boys of Manchester would give United fans something to celebrate.
Oh, how times have changed.
Spurs vs. Arsenal
April 25, 2020
Last season's result: Spurs 1-1 Arsenal
Spurs vs. Arsenal? Again?
Yes, again. Except this will be the first time that Arsenal has visited the new Tottenham Hotspur Stadium. Spurs will want to win this fixture more than any other single game — barring more important circumstances, of course.
As mentioned earlier, the North London derby is one of the most exciting fixtures in the EPL. This game will have the added benefit of being the first derby played at Spurs' new stadium, meaning that they simply have to win.
Of course, that is not all that will be on the line on this fixture.
Spurs vs. Arsenal goes down on April 25, which will be one of the closing matches of the 2019/20 season. Given Spurs' form and the possibility that Arsenal could be a force to be reckoned with next year, this game could be instrumental to both teams' chances of success.
Could Spurs win the league next year? They are certainly in with a shout. A few choice reinforcements could bring them up to the level of challenging City and Liverpool, no doubt.
Could Arsenal win the league? Potentially, although you would have to say Spurs are the better choice, from a betting perspective.
Regardless of where both teams are in the league when this fixture comes around, it's going to be a cracker.
Don't miss it!
Man City vs. Liverpool
April 4, 2020
Last season's result: Man City 1-2 Liverpool
If you think there is a bigger game in the EPL, you're either deluded or can see into the future.
Now, if I find out where you parked your DeLorean, I'd like to say that I would be doing more interesting things than missing this game. But I would be lying.
This could be the single most important fixture in the EPL calendar if last season was anything to go by. The bookmakers, fans, and pundits alike consider 2019/20 to be another shootout between the two best clubs in the country.
I do, too.
It is conceivable that both teams could find themselves locked in a two-horse race for the title once more, with this fixture potentially deciding who goes all the way.
The game is played on April 4, 2020. 4/4/2020.
Surely that's someone's ATM code, right? If so, change it… do it now! Then, when you are done, diarize this date and cancel every plan you have. Do not — I repeat, do not — miss this game.
It's gonna be epic.
Final Words
I'm counting the days down until the start of the season, even if those days are full of pollen and sneezes.
Even as a kid, one of the greatest things about the summer was the excitement of a new season of soccer to look forward to. It is not beyond all question that 2019/20 could be one of the best yet, which makes things even more exciting.
There is so much competition in the league that the title could end up in three different cities — Manchester, Liverpool, or London. If things go another way, we could even see the title go somewhere different if Brendan Rodgers and Leicester City have their say.
Regardless of what happens, I can't wait.
If you're like me and need more of a soccer fix ahead of the new season, why not check out my colleagues' comprehensive season previews of all EPL teams?