10 American Idol Contestants That Could Win Season 18

American Idol 2020 is down to the top 20, and for some reason, we still can't bet on this show. It's arguably the best reality TV show out there, and this competition is heating up, yet no prop bets are to be found.
I do think it's only a matter of time, however, as this top 20 will be cut down to the top 10 in short order. From there, things will pick up quickly en route to a new champion being crowned.
Before that happens, the top American Idol betting sites should allow you the opportunity to bet on who will win.
Things have certainly been sidetracked thanks to the need for social distancing, and American Idol season 18 responded by having all of the remaining artists performing from their homes.
It actually went a lot better than expected as a whole, while some of the best performers further distanced themselves from the rest of the pack.
My recent look at the top threats to win American Idol 18 showcased Arthur Gunn and six other viable favorites to win this thing, but every time we get new performances, we need to calibrate.
A truncated live schedule changes things, too.
American Idol returns this Sunday to cut the list of competitors down to ten, with another live voting session coming after everyone performs.
Instead of focusing on a select few I really like, I'll be providing my American Idol top 10 predictions and detail who can go all the way and why.
Arthur Gunn
I was already a huge fan of Gunn's artistry, his unassuming persona, and his savage grit. Then he took things to a whole new level with "Lovin' Machine."
It was as good as anything else he'd done, but he ditched the guitar and manned the mic like a pro. Gunn is a true artist, but he's also proving he can package himself like a run-of-the-mill American Idol winner.
Makayla Phillips
I have seen a lot of people down on Phillips, which I get, since I was never particularly high on her. However, she delivered a really clean performance in her rendition of Ariana Grande's "Greedy."
Phillips took on an upbeat song that would have been better suited to be performed on a stage in front of fans, but she still killed it. The energy and excellent vocals keep her in the running for me.
Julia Gargano
Gargano has been one of my favorites since a stellar audition, and she made my top threats to win prior to her live performance. The piano chops were once again on full display in a chilling rendition of "Human."
Gargano packages composure, emotion, and impressive control, reminding us all that she's one of the most complete performers left in this competition.
Jonny West
West nearly trumped Gargano on the piano, as his soft yet piercing vocals drove a beautiful rendition of "What a Wonderful World."
A rising contender due to a nice tone and emotion, West proved once again he's a threat to win this thing. He feels like a lock for the top 10, as he simply doesn't make mistakes and keeps you drawn in.
Jovin Webb
I'll admit Webb was never really on my radar previously, but I'm not entirely sure why. Maybe I just didn't like him to win the whole thing, but his take on Joe Cocker's classic "With a Little Help From My Friends" reminded me of his amazing potential.
Webb also commands your attention, is an eccentric personality, and has a gritty tone that only one other singer in this competition offers.
Faith Becnel
This is another artist I hadn't previously predicted to make it very far, but she won me over with a borderline flawless take on "River."
Becnel has a strong tone and can work in and out of her falsetto with ease. She's also got some nice attitude and controlled emotion, and her power is her calling card.
Sophia James
I didn't love the setup James had for her live performance, as it had her looking a bit awkward at times. That was my only real critique, however, as her voice was smooth, and she sprinkled in her beautiful tone and solid power.
The song choice was good, too, as "Burning" displayed everything she has to offer.
The judges noted my lone critique, but James otherwise delivered a really sweet performance, and everything she's done to this point demands she slides into the top 10.
Lauren Spencer-Smith
One of my favorites since her killer American Idol audition, the impressive 16-year-old only kept her positive momentum going with "Momma Knows Best."
I don't know if anything new can be said about Spencer-Smith. She's a sassy, confident performer who can work the cameras and excelled in front of crowds, as well.
She's the total package and may have the best combination of power and range in this entire competition.
Louis Knight
Knight has been one of my favorites from the very beginning, as he sings with crazy emotion and offers a unique, soft tone.
Knight's ascension in this competition continued in his live performance from home when he crushed his take on "If the World Was Ending."
Knight's performance was earnest and authentic, which is a running theme for him and why he's a lock for the top 10.
Francisco Martin
I don't have many American Idol sleepers hanging around these days, but if I need to fill out a top 10 for American Idol, I'll toss him in there.
Martin had visible nerves when he started, but he's a blossoming musician that will probably get some heartthrob votes. He did a solid job on his spin of Katy Perry's "Teenage Dream."
He has some talent and was strong enough in his live performance — albeit in the midst of shaky song selection — that I think he has a shot at sneaking in at the bottom.
American Idol 2020 Prediction – Who Will Win Season 18?
I hate to cut out some fantastic artists, but that is precisely what the show will do very soon. The show is also titled American Idol, singular, so it simply is what it is.
My American Idol top 10 predictions won't even last long, right or wrong. Only one person can win this thing, and of the 10 people remaining, I still think that's Arthur Gunn.
That said, this 10-pack of singers is loaded with talent, and I am not so stubborn that I won't allow one of them to eventually change my mind. Once we get actual American Idol 2020 odds, I'll also be interested in gauging which American Idol sleepers are worth a bet or two.
For now, we can really only go as far as the top 10. The aforementioned names are my favorite to make the cut, and if/when we can bet on who will win American Idol, Gunn is the pick.
The following sites are the ones most likely to offer us that opportunity in due course.
AUGUST
Casino of the Month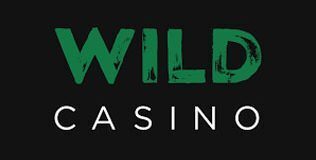 Welcome Bonus
250% up to $5,000
Read Review
Visit Site