#1 Picks in the NFL Draft – The 6 Biggest Busts of All Time

Owning the #1 pick in the NFL Draft implies that future success is on the horizon. For many teams in many years, that was indeed the case. Take both of the Manning brothers, for example, in Indianapolis and New York, respectively. Or look back at the trio of Vince Lombardi Trophies that Troy Aikman brought back to Dallas.
Unfortunately, things didn't always pan out for the top selection in the NFL Draft. In fact, some of the individuals who were chosen first overall were downright awful. Heck, some guys never even played a down for the team who drafted them.
With that in mind, let's take a look at who I believe are the six worst #1 overall NFL Draft picks of all time.
JaMarcus Russell – Oakland Raiders, 2007
Let's just call a spade a spade. Al Davis was blinded by JaMarcus Russell's size (6'6", 260 pounds) and arm talent and ignored all of the red flags that were staring him in the face. Matt Millen, the Lions' GM at the time, warned the Raiders not to draft a guy who "spaced out" during interviews, yet Davis refused to listen (surprise, surprise).
As poor as Russell's decision making proved to be on the field, his lack of professionalism off the field is perhaps worse. He missed training camp over a contract holdout. His work ethic and conditioning were called into question as well when he showed up at Oakland's training camp in 2009 tipping the scales at more than 300 pounds.
When it was all said and done, JaMarcus was 7-18 in 25 games as a starter with 18 touchdowns and 23 interceptions. Needless to say, he was just 24 years old when he played his final NFL snap.
Ki-Jana Carter – Cincinnati Bengals, 1995
After balling out during his junior year at Penn State, NFL scouts were drooling over Ki-Jana Carter's prospects as an NFL player. Tearing a ligament in his knee on his third carry as a pro certainly didn't help the trajectory of Carter's career, but his lack of production across his seven seasons can't be denied.
Over his final five years playing with the Bengals, Redskins, and Saints, Ki-Jana totaled 416 yards and 5 touchdowns. He only started 14 of the 59 games he participated in and was never more than a serviceable backup RB.
While there's nothing wrong with being a second-stringer, that's not exactly what the Bengals signed up for when they aggressively traded to the top spot in the 1995 Draft to select the highly touted running back.
Bobby Garrett – Cleveland Browns, 1954
The jury is still out on whether or not Myles Garrett will go down as a bust, but here's what's ironic about that. If he does, it'd be the second time a first overall pick with the last name "Garrett" failed miserably for the Browns organization.
If you go all the way back to the 1954 Draft, it's safe to say that Cleveland dropped the ball with their first pick. Bobby Garrett was a stud quarterback (also played defensive back) at Stanford who was set to take over in Cleveland for Otto Graham, but there was just one problem.
Bobby never played a single down for the Browns. Garrett's stuttering problem made it impossible for him to spit out the plays in the huddle, an issue that Cleveland inexplicably did not discover until after they selected him first overall. The Browns traded him to Green Bay, and believe it or not, the Packers were also completely unaware of Bobby's speech impediment at the time of the trade.
Robert Driscoll Garrett would appear in just nine games in the NFL, and here's what his career numbers look like.
He completed 15 of 30 passes for 143 yards and an interception. He also rushed one time for -1 yard.
Tim Couch – Cleveland Browns, 1999
Tim Couch was the SEC Player of the Year and a Heisman Trophy finalist in 1998, so maybe the Browns weren't crazy for choosing him with the first pick in the draft. At 6'4" and with an arm like a cannon, it seemed as if Tim was a surefire bet to succeed.
Nevertheless, Couch spent five seasons in Cleveland and threw more interceptions (67) than he did touchdowns (64). He was 22-37 as a starter with a career completion percentage south of 60%.
Injuries to his right arm and an offensive line that was incompetent at times were clearly detrimental to Tim achieving greatness on the gridiron, but maybe his numbers in college should have been viewed with a grain of salt.
Kentucky ran a spread offense with a restricted scheme in order to simplify play-calling.
The Wildcats were also an extremely pass-heavy oriented team, as evidenced by Couch attempting 1,100 passes during his final two years. Do the math (22 games), and you'll learn that Tim averaged exactly 50 throws per game as a sophomore and junior in Lexington.
Steve Emtman – Indianapolis Colts, 1992
Talk about a defensive lineman who dominated in college, Steve Emtman toyed around with his competition while at Washington in the early '90s. Emtman amassed 20.5 tackles for loss during the 1991 season — a year in which UDub went undefeated and were crowned as the national champs.
The Colts owned the top two picks in the 1992 draft and selected Emtman first overall. Unfortunately, each of Steve's three seasons in Indy resulted in the Spokane native winding up on the injured reserve.
Between tearing up his left knee to busting up his right patellar tendon, it was a rocky start for the former Husky. After finally taking time to recoup, Emtman endured a herniated disc in his back.
Imagine sustaining that laundry list of serious injuries before your third season in the NFL had even concluded. The once-intimidating defensive end/tackle started just 10 NFL games and was forced to retire at 27.
Being called a bust has haunted Steve throughout his life, although it should be noted that attempting to play through horrific injuries was really the catalyst of his downward spiral.
Aundray Bruce – Atlanta Falcons, 1988
The Falcons almost felt obligated to draft Aundray Bruce first overall in 1988, and who could really blame them? After all, Bruce was a 6'5" 255-pound outside linebacker who was supposed to be Lawrence Taylor 2.0.
Bruce recorded 70 tackles and six sacks as a rookie and was on his way to a stellar career, but that's when he went wayward. Aundray never improved during his sophomore year in the league and completely bottomed out after that. He started 12 out of the final 119 games he participated in and was nothing more than an afterthought for the Raiders from 1992-1998. Not only did Bruce fall flat on his face on the field, but he was a total headache full of distractions off it.
Aundray was involved in two paternity lawsuits, on top of defaulting on close to a million bucks worth of mortgage payments. If that isn't bad enough, Bruce's most notable feat as a pro was when he threatened a pizza guy with a BB gun.
To sum up just how much Aundray's disheartening career played a part in future drafts, not a single linebacker has been selected first overall since.
AUGUST
Casino of the Month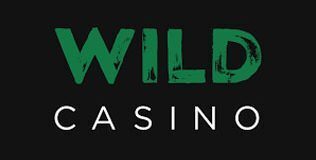 Welcome Bonus
250% up to $5,000
Read Review
Visit Site