Founders of Ultimate Bet (UB)
UltimateBet was an online poker site that has enjoyed many highs and lows.
It was initially very successful, but cheating at the site was discovered and the poker playing community reacted very badly.
It underwent something of a recovery when re-launching as part of the Cereus Poker Network, but eventually folded owing players millions of dollars.
On this page we have provided brief bios of the founders of UltimateBet: Greg Pierson and Jon Karl. We have also provided information on other key players in the history of this site, including Russ Hamilton.
Greg Pierson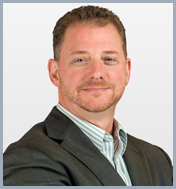 Greg Pierson was born in 1967 in Oregon in the United States. He graduated from Oregon State University with a degree in business administration and economics.
In 1999, a self-confessed computer geek Pierson founded a software company called ieLogic. This company started out supplying software that was used to Massively Multiplayer Online Role-Playing Games.
Subsequently, Pierson was one of the co-founders of the UltimateBet poker site. His ieLogic company was used to develop the software to power this site. In 2004, ieLogic was dissolved to form two new companies.
One of these companies, Iovation, was to function as the software provider to UltimateBet and also deal in risk management and online fraud detection. Despite the demise of UltimateBet, Iovation still exists today and Pierson is currently the Chief Executive Officer.
In 2008 a cheating scandal was uncovered at UltimateBet. It transpired that within the software code for the poker site was something called "god-mode", which could be used to see all the cards of all players.
This feature was used, allegedly by company insiders, to win millions of dollars from unsuspecting players who obviously didn't know one of their opponents could see their cards.
Evidence suggested that Pierson was directly involved in this cheating and had used some of the proceeds to fund the development of Iovation. This was never proved conclusively though. In 2013, audio recordings of a meeting where the UltimateBet cheating was discussed were made public.
Pierson was present at the meeting and was part of conversations about covering up the cheating.
In 2013 it was discovered that a company licensed by Nevada Gaming Control Board was an interactive gaming service provider, CAMS; they were using the services of Iovation. CAMS provided services to a licensed poker site and there was concern with the poker community that Iovation, even indirectly, was involved again in the online poker industry.
The poker site in question was Ultimate Poker, which isn't linked to UltimateBet, it responded by discontinuing the use of all services from Iovation.
Jon Karl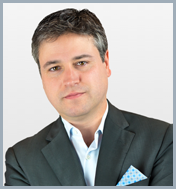 Like Pierson, Jon Karl graduated from Oregon State University. He was a co-founder of ieLogic with Pierson, having worked as a marketing executive and consultant for companies including Hewlett Packard.
There's evidence to suggest that Karl was also involved in the cheating at UltimateBet, but again this hasn't been proved conclusively.
Today, Karl works with Pierson at Iovation as the Vice President of Corporate Development. Among other things, he is responsible for the development of the company's fraud management services.
Russ Hamilton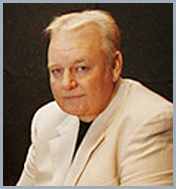 While attending college and studying for a degree in electrical engineering, Russ Hamilton decided he could make a better living playing poker.
He began to play in underground games in Detroit before moving to Las Vegas. He subsequently joined a tournament blackjack team but eventually turned back to poker. In 1994, he won the World Series of Poker Main Event.
The precise involvement of Russ Hamilton is not 100% clear, but it's believed that he may have invested in the poker site at the beginning.
Following the cheating scandal, the Kahnawake Gaming Commission carried out an investigation into UltimateBet and stated that it had found clear evidence that Hamilton was the main person responsible for the cheating.
Audio recordings of a discussion involving Hamilton came to light in 2013. Hamilton can be heard to say
"I did take this money and I'm not trying to make it right.".
Phil Hellmuth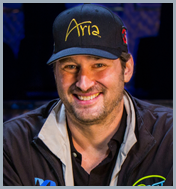 Phil Hellmuth, born in 1964, is a professional poker player. This American has won an amazing 13 World Series of Poker bracelets, including one for winning the Main Event in 1989.
A member of the Poker Hall of Fame, he is one of the best known characters in poker.
Hellmuth assisted with the development of the software for UltimateBet and served as an ambassador and spokesperson for the company.
He was close friends with Greg Pierson, but following the cheating scandal he moved to disassociate himself.
He isn't believed to have been involved in the cheating in any way.