Ruth Parasol & Other PartyGaming Founders
Ruth Parasol is the lady behind PartyGaming, one of the most successful online gambling companies ever.
She launched PartyPoker in 2001, and the poker site went on to become incredibly popular.
Despite having to pull out of the lucrative United States market in 2006, PartyGaming is still a major player operating in poker, casino, sports betting, and bingo.
On this page, we have provided a short bio of Parasol, and some of the other people that have been heavily involved in PartyGaming.
Ruth Parasol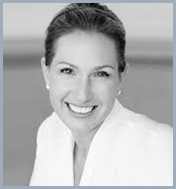 Ruth Parasol was born in 1967, in San Francisco, California to her Jewish Polish father, Richard Parasol and her Swedish mother, Guna Parasol. She is the oldest of three sisters, all of whom have pursued extremely different career paths.
She was very ambitious as a child and was always looking for ways to excel in life. In high school she was known as "Ruthless Ruthie".
Growing up in Mill Valley, she graduated from Marin Academy High School in 1984. She received her BA in Business from the University of San Francisco in 1988 and four years later her law degree from Western State University of Law.
After a short time working in a personal injury law practice, she went on to work with her entrepreneurial father for a while. His businesses included real estate management and phone-sex chat lines.
It wasn't long before Parasol wanted to start her own business. In 1994, she joined with Seth Warshavsky and they started several companies in the adult industry. These included phone-sex services and porn sites.
They formed the Internet Entertainment Group Ltd in 1995, a company which became famous for its distribution of the Pamela Anderson and Tommy Lee sex video. Parasol sold her interests in all these companies in 1996, following threats of litigation.
Parasol then moved into the online gambling industry. She became an expert in electronic payment processing, website content management, online gaming regulations, and international taxation. In 1997, she launched Starluck Casino Online from the Caribbean.
Shortly after this she met and partnered with Anurag Dikshit. Under the terms of their agreement Dikshit became a partner in her online casino business, which went on to become PartyGaming, and she became a partner in his Indian based IT services business.
In 2001, Parasol and Dikshit launched PartyPoker.com. PartyGaming Plc grew dramatically to over $500 million in annual profits by 2005, and it was said to have half the online poker market.
Later that year, PartyGaming Plc floated on the London Stock Exchange at a value of $8.46 billion and was admitted to the FTSE 100 list of companies.
Ruth Parasol became an instant self-made billionaire.
In 2006, PartyGaming pulled out of the US market after the passage of anti-gambling legislation by the U.S. Congress in the SAFE Port Act. This legislation had a tremendous negative affect on the company, which resulted in the stock share price dropping by 60%.
The company was no longer listed on the prestigious FTSE 100. Parasol remained as a consultant to PartyGaming until December 2006 and currently retains a significant stake in the company.
Parasol was ranked at 197 on the Forbes 400 list of the richest Americans. Following the fall in PartyGaming stock she dropped off the list, but she's still one of the richest women in the world.
She married Russ DeLeon in 2003, but they separated in 2010. Today she lives with her three children in Gibraltar and is heavily tied into her philanthropic endeavors. She is a founding member of the International Advisory Board of The Bonita Trust, a grant-making organization which focuses on areas of health, environment, and cultural heritage.
Additionally, Parasol co-founded the DeLeon Family Care Project, which provides support to community-related causes in Israel, Poland, and Spain.
Causes include the Tel Aviv University, The Museum of The History of Polish Jews in Warsaw, and the Prodean Animal Rescue Center in La Linea, Spain.
Anurag Dikshit
Anuruag Dikshit was born in Jharkhand in India. After graduating from the highly respected Indian Institute of Technology in 1994, he moved to the United States to work as a software developer.
His career included stints at Websci and AT&T before he went into business on his own. It was when he teamed up with Parasol, at the age of 25, that his fortunes took a huge turn for the best.
Dikshit was responsible for writing the software for PartyGaming, and Parasol considered his skills so vital to the business that she gave him a significant number of shares in the company.
When PartyGaming floated on the London Stock Exchange, he made hundreds of millions of dollars. In 2006, he stepped down from the board of directors and later in the same year he left the company completely.
Although PartyGaming was one of the first online gaming companies to pull out of the United States following the introduction of online gambling legislation. In 2008, Dikshit volunteered to cooperate with the US Department of Justice with an investigation into the company.
He entered a guilty plea to one violation relating to online gambling and agreed to forfeit $300 million.
In 2010, he sold all of his remaining shares in PartyGaming.
Dikshit now lives in Gibraltar where he runs a charitable trust that he founded with his wife in 2007. This trust provides financial backing to a range of humanitarian and educational projects.
Not much more is known about the man because he has generally kept himself away from the media.
Russ DeLeon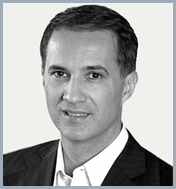 Not actually a founder of PartyGaming, Russ DeLeon was still a major shareholder in the company. A Harvard Law School graduate, he founded Evolve Software in 1995.
He joined PartyGaming as a full-time consultant in 2001, just as the company was launching PartyPoker. He married Ruth Parasol in 2003 and they had three children before separating in 2010.
DeLeon has subsequently become a film producer and spends much of his time in Europe.
Vikrant Bhargava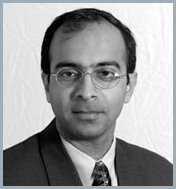 Also not a founder of PartyGaming, Bhargava was nonetheless a key player in the company.
He joined in 2000 and was responsible for marketing the company from the beginning. Considered a major contributor to the success of PartyGaming, he left the company in 2006.
He's now involved in a number of ventures in a range of different industries, including media and real estate.