The Life and Legacy of Lim Goh Tong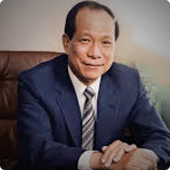 Lim Goh Tong left behind a legacy and business portfolio that would take pages to detail. His company has 42 casinos in the United Kingdom alone.
It was his first flagship property, the Genting Highlands (Resorts World Genting) in Malaysia, that deserves the most attention.
The Genting Highlands wasn't just the premier property for Lim's Genting Berhad, but it defied the odds and the expectations of naysayers as it rests on a hilltop in Ulu Kali.
Back in 1969, the location was so remote that part of the construction included four years devoted to a road that would allow access as well as provisions for electricity and water.
While the Genting Highlands allowed Lim to expand into other construction projects and business endeavors, he never took his eye off of his premier property, spending the next 30 years growing it.
Additional hotels have been built as well as a theme park, golf course, and even a two-mile-long cable car system.
Lim was not one to rest on his laurels. He expanded and diversified, not only becoming one of the top international players in the casino industry, but in gas and oil exploration, cruise ships, theme parks, tourist attractions, retail construction, and farming.
At the time of his death in 2007, his net worth was $4.3 billion (US). His son, Lim Kok Thay took over the business upon Lim's retirement in 2003 and continues to be at the helm.
Lim Goh Tong: The Early Years
Lim Goh Tong was born in China in 198. His father died when he was only 16, so he had to become the breadwinner at a relatively early age.
In 1937, amidst the revolution in China, he decided to relocate to Malaysia (then Malaya) at the encouragement of his cousin.
The Life-Changing Move to Malaysia
Lim Goh Tong spent the first few years learning Malay and working in his Uncle's carpentry business.
He also did some stints as a building subcontractor, a farmer, and acquired a well-rounded business acumen through participation in some small businesses.
After landing in the mining industry, Lim decided to launch his own business in construction.
Lim was involved in a hydro-electric project at Cameron Highlands when he started to envision a hilltop resort far enough away from the city of Kuala Lumpur that it feels like a vacation, but close enough for easy access.
The location he chose provided nearly consistent 80-degree (Fahrenheit) temperatures and breathtaking views.
A Hilltop Vision
It took a bit of convincing, but Lim was able to persuade the then Prime Minister Tunku Abdul Rahman to issue him a casino license.
He detailed the benefits to the area including the local economic impact provided by the tourism.
Before construction could begin, a road was first and foremost as this was a previously undeveloped area.
The drive needed to run from the nearby area of Genting Sempah to the peak of Ulu Kali and took four years to complete.
Building the Dream
In 1969, the very first foundation stone was laid and from that point, it took two years to complete before the May 1971 launch.
Doors were initially scheduled to open a few months prior but the area was hit with the worst tropical rainstorms in a century and the newly constructed roads suffered significant damage that needed immediate repair.
The first hotel, the Highlands (now called the Theme Park), was just the beginning step of a master plan that included a convention center, theme park, golf course, and more hotels.
A cable car system, the Genting Skyway, came in 1997 and transported visitors for the entire two-mile trek up the mountain.
It was not only the world's fastest mono cable car system traveling at 13 miles per hour, but it's the longest cable car in Malaysia.
The Incredible Genting Highlands
The Genting Highlands is not your typical casino resort. The amenities it provides rival a city rather than a single casino property.
Lim's hilltop oasis with breathtaking views has something to keep everyone in the family busy for a long time.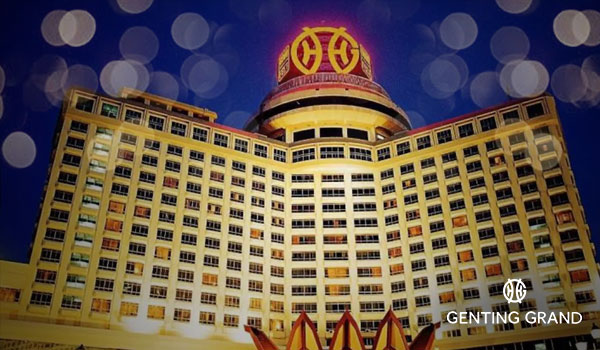 Seven Hotels
Lim may have started with intentions of building a one-hotel resort, but he didn't stop there.
The Genting Highlands has seven hotels, from the Crockfords elite, the Theme Park Hotel that's geared toward the younger guests, and the Awana, for the travelers looking for the best view.
The First World Hotel not only includes the second casino but houses a shopping mall, indoor theme park, and a considerable number of dining options.
It's officially the largest hotel in the world with 7,351 rooms. It also provides hourly rooms for gamblers that want to take a quick siesta.
Two Casinos
There's not one, but two casinos as part of the complex, the Sky Casino, and the Genting Casino.
The gambling is a far cry from 1971 when the resort opened with 30 table games and a selection of one-armed bandits.
The original gaming area doubled in size in the 80s and has continued to expand over time, featuring regions themed like Monte Carlo and Hollywood.
In 2004, the second casino was unveiled at the First World Hotel. It provides the latest and best in gaming technology with electronic tables and cashless slots.
The combination of casinos takes up 200,000 square feet and attracts hopeful bettors from around the world.
Attractions
It's not uncommon for casino resorts to provide attractions that appeal to the whole family and the hilltop location of Genting Highlands allows for an extensive menu of both indoor and outdoor activities.
The consistent 80-degree temperatures are conducive to pursuits like jungle trekking and discovery walks.
If 80 degrees isn't appealing, how about tobogganing or a snowball fight? Snow World provides winter in the middle of a tropical oasis. Light shows and dining are all part of the chilly day activities.
Other amenities include the Video Games Park, Bowling, Arts and Cultural Center, Sky-Symphony, as well as a spa, retail options, and dining.
Gohtong Jaya
Not only do more than 19 million people a year make Genting Highlands their travel destination, but the resort prompted the build of a new nearby township established around the cable car stations.
Gohtong Jaya provides some residential living as well as shops, restaurants, and the Genting INTI International College.
The Genting Group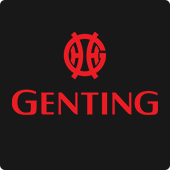 The constant attention to, and expansion of, Genting Highlands is more than enough for one company to handle.
But Lim Goh Tong again didn't stop there. His expertise in multiple areas prompted him to expand his Genting organization to cover some relatively diverse markets.
The leisure and hospitality end of things include casino resorts Genting Resorts World, Genting Grand, the Genting Club, Crockfords, and Maxims.
Cruises are another part of the leisure division with Star Cruises, Dream Cruises, and Crystal Cruises.
In an entirely different direction, Genting Energy Limited is a wholly owned subsidiary of Genting Berhad. It focuses on international operations including power generation, oil and gas, and biotech, as well as property development.
Taking into consideration all of the combined holdings, the Genting Group employs over 60,000 globally and generates $8.9 billion annually.
Casino Operations
Since the launch of Genting Highlands, casinos and casino resorts have been a big part of the Genting Group's focus.
Manila
After Genting Highlands, Lim eyed the Philippines for his next major casino expansion project and was awarded one of the few licenses by PAGCOR to operate in Manila.
In 2009, Genting Hong Kong and the Alliance Global Group launched the Resorts World Manila in Newport City.
In similar fashion to Genting Highlands, this resort served to impress with four hotels, a shopping mall, clubs and restaurants, theaters, movies, and more.
It also features a three-floor casino with additional gaming available inside the Remington Entertainment Center.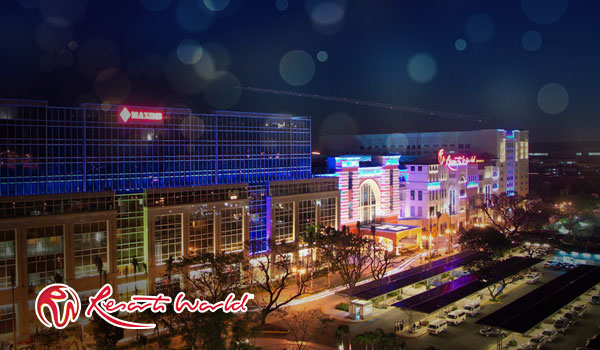 A Tragic 2017 Incident in Manila
In June of 2017, a gunman burst into the high roller area of Resorts World Manila casino, setting fire to the gaming tables and slot chairs. He then shot his way into the safe room, making off with over $2 million.
Security pursued him, eventually trapping him in a hotel room of the Maxim hotel where Jessie Carlos then took his life to evade capture.
Before the incident could be contained, 37 people lost their lives due to suffocation from toxic fumes resulting from the fire, and 70 others were injured.
The casino's license was revoked for three weeks but eventually was returned later in the month and part of the casino property subsequently reopened during renovations.
Genting in the United Kingdom
In 2006, the Genting Group acquired Genting UK with 42 properties across the United Kingdom from Edinburgh to Plymouth. The holdings also include London's Crockfords and Maxims.
Genting UK is one of the biggest casino operatives in the UK and operates under three brands; Casino, Club, and Electric. It also offers online casino gaming and sports betting.
Other Ventures
Genting has an extensive list of holdings and partial investments, many under the Resorts World branding.
In 2010, it opened a "racino" at Aqueduct in New York City, followed by Resorts World New York the next year.
Resorts World Birmingham launched in 2015 and boasts the second largest concert arena in the United Kingdom.
New projects in the works include Resorts World Miami, Resorts World Catskills, and a new casino resort in Andorra that will emphasize arts and cultural events.
Lim Goh Tong's Personal Life
In 1944, Lim married Lee Kim Hua, and they had six children and 19 grandchildren.
His fascinating life, including the life-changing move from China to Malaysia, was included in his 2004 biography "My Story" that was published in 2004.
Throughout his lifetime, Lim received many accolades including the Malaysian Entrepreneurs Award in 1985 and the Business Achiever of the Year in 1994.
He also earned the number one spot in the top ten Malaysian Leading Company list in 1999.
Lim was given the title of Tan Sri by the Malaysian government when a statue of him was unveiled on his 90th birthday.
Yayasan Lim, the family's foundation, was established in 1978 to provide regular contributions to medical and educational institutions, senior residences and other charities.
When Lim passed away in 2007, he left behind $4.3 billion, a massive business empire, and a charitable foundation.
His mark on the world will live on through his family as well as the resort complexes that have been providing visitors with entertainment and much-needed relaxation since his first hilltop haven opened its doors in 1971.